ClareKnows represents the synergy of experts in two fields, Artificial Intelligence and Marketing. The founders bring deep knowledge in their respective fields and have a true passion for building clever solutions to help customers achieve their goals.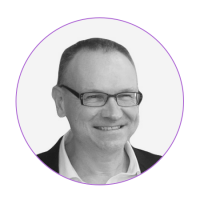 Mr. Gogel is an entrepreneur and inventor with experience spanning New York, Silicon Valley and Asia. He started his professional career at IBM in New York where he invented, designed and built key automation components for IBM's Datacenter On-Demand.
He later co-founded and served as CTO of Workplace Answers in San Francisco. Acquired in April of 2017 by EverFi, and now the largest compliance training company in the world. EverFi is backed by investors like Evan Williams, the founder of Twitter, Eric Schmidt, the former CEO of Google, and Jeff Bezos, the founder of Amazon.
In 2013, he invented and successfully crowd-funded Snuglet, a revolutionary accessory for the Apple Mac computer. Snuglet was named one of the top technology innovations by David Pogue, the technology editor for the New York Times and won his Pogie award for 2013. Snuglet is now a top selling 5-star Amazon rated product distributed world-wide by Otherworld Computing.
He later built the foundations of Temporal AI, an artificial intelligence method and platform for financial time-series prediction. Mr. Gogel was recently interviewed by Forbes magazine about his methods of applying Artificial Intelligence for asset management.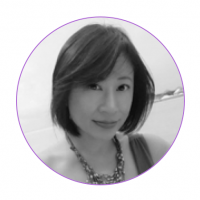 Clare specializes in creative branding, integrated marketing, public relations programs, new business development and brand sponsorship. She has been acclaimed by major media outlets in Taiwan, China & around the world as one of the leading creative brand marketing specialists in Asia.
She holds a MA in Marketing Communication from Boston University, and BA in Commercial Design from CYCU. She has published three best selling books and has also been a contributor to The Economist: Business China on Branding in China and has authored lifestyle columns for magazines in China, such as Target, Re-Luxe, Food & Wine Magazine as a lifestyle influencer.
After starting her advertising career at the LLT ad agency in NYC, Clare joined Ogilvy Advertising in Taipei. She later moved to client-side brand/marketing and was head of brand marketing communication for Tower Records, Hachette Filipacchi, TVBS, and California Fitness. In 2004, she founded the 4inGroup in Shanghai to meet the strong demand for creative branding and lifestyle marketing in the Chinese market.
Clare has lived and worked in New York City, Taipei, and is now based in Shanghai where she brings more than 25 years of international branding and marketing experience to her clients around the world.