NTT DATA Names ClareKnows as Winner of Zamma Award in Ninth Open Innovation Contest
NTT Data, a leading IT services provider, announced today that it has named Shanghai-based ClareKnows as an Open Innovation Contest 9.0 Zamma Award winner in their Shanghai championship. The winning pitch was delivered during the contest's event in on December 8th. Kotaro Zamma, head of NTT DATA's Open Innovation and Business Incubation presented the award to the two co-founders of ClareKnows, Ed Gogel and Clare Cheng at a ceremony following the event.
ClareKnows provides AI-driven marketing and interaction services for leading companies across different industries and countries. The solutions offer personalized and effective tools that unlock new sales opportunities. The ClareKnows suite of products aims to help increase reach, engagement and scale of marketing efforts.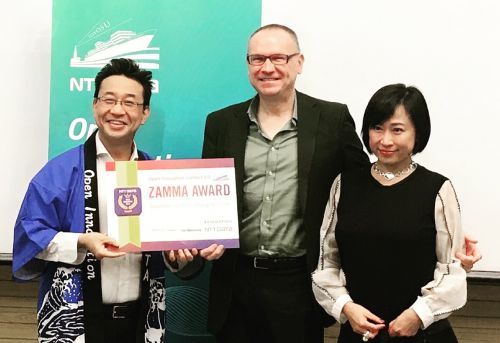 NTT DATA's annual competition invites high-tech startups to submit proposals on tackling issues in society worldwide. The proposals are judged by a panel comprising NTT DATA personnel and outside experts.
NTT DATA received more than 450 business plans from around the world starting last September. The awards covered seven categories: Healthcare & Life Sciences, Financial Services, Insurance & Payments, Automotive & IoT, RPA & Back Office, Storefront & Digital Marketing, Data Distribution, and Disruptive Social Innovation.
Ed Gogel, co-founder and CTO of ClareKnows, said: "This award is a great honor and we look forward to opportunities to collaborate with NTT Data and their partners worldwide. Creating clever products to solve challenging business problems has always been our focus. Adding artificial intelligence to previously labor-intensive marketing tasks greatly boosts scalability and provides easier cross-border solutions for companies of all size."
Next year's Open Innovation Contest will again be held in venues worldwide as a winning proposition for startups, NTT DATA, its enterprise clients and global society. NTT DATA's Open Innovation Contest leads to the creation of practical new businesses.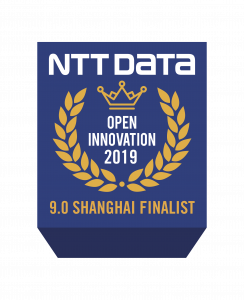 NTT DATA is a leading IT services provider and global innovation partner headquartered in Tokyo, with business operations in over 50 countries. Our emphasis is on long-term commitment, combining global reach with local intimacy to provide premier professional services varying from consulting and systems development to outsourcing. For more information, visit www.nttdata.com.